Why Is Cybersecurity Awareness for Employees Important?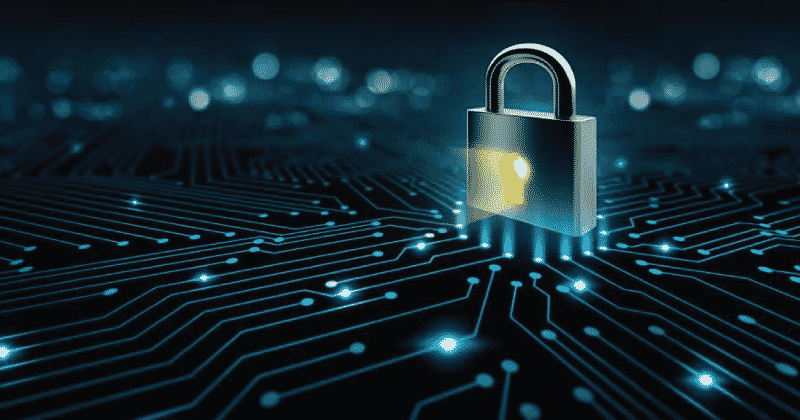 Organizations' employees are one of the most significant risks to their cybersecurity, and their negligence is considered the leading cause of data breaches. However, these employees can be a valuable asset for organizations if provided with the required knowledge to identify cyber threats. An enterprise needs to be perceptive when it comes to cybersecurity.
Security awareness training should be mandatory for employees, and there should be an easy-to-implement ongoing training program that considerably reduces the risk of data breaches and security attacks. This blog post will cover human error with what needs to be taught in an effective cybersecurity training program.
What is security awareness training?
Cybersecurity awareness training is a demonstrated educational approach for improving the risky behavior in employees that may lead to compromised security. Cybersecurity training enhances employee resilience to cyber attacks by effectively delivering relevant information on social engineering, malware, information security, and industry-specific compliance topics.
Employees learn to avoid phishing, malware, and other social engineering attacks, identify potential malicious behaviors, follow security best practices and IT policies, report possible security threats and adhere to compliance regulations.
Why do businesses need security awareness training?
As cybercrimes continue to evolve, security awareness training helps organizations reduce help desk costs, secure their overall security investment, and protect their reputation. Implement a training program that significantly lessens the risk of data breaches and security threats via phishing simulations based on real-world cyber attacks and training covering related compliance and security topics.
Training your staff on cybersecurity safety and best practices creates a sense of empowerment. You can rest assured that your employees will be confident in decision-making while browsing the Internet, filtering through suspicious emails, or creating new passwords. Cybersecurity training will increase your employees' cybersecurity knowledge and give them the practical skills to protect your organization from potential risks or data breaches, ransomware threats, and network attacks.
Best ways to improve cybersecurity awareness for employees
Here are the best practical tips to help you create the most effective security awareness training program for your organization.
1. Start with CEO leadership
Cybersecurity awareness is finally getting the attention it deserves. As the number of data breaches and security threats continues to rise, more emphasis should be on managing cyber risks to lower the chance of potential attacks. Cybersecurity is the responsibility of everyone in the organization, but resilient companies need strong CEO leadership. If the company CEO takes cybersecurity seriously, it will penetrate the organization and form a culture of increased cybersecurity awareness.
2.Know your organization's tolerances
Your organization should evaluate the threat landscape and detect the top risks in creating an efficient cybersecurity awareness program. It will give you a better understanding of the real-world threats that can compromise your organization's security. Your risk tolerance should be defined at the outset for implementing the proper security measures depending on the actual threats faced. Identifying the risks correctly can help effectively target your security awareness program.
3. Focus on high-risk groups
An essential factor in making an effective security awareness program is ensuring that the proper training is targeted at the right people. All employees are susceptible to cyber risks, but some have a higher threat profile than others. For example, your Finance and HR departments are targeted mainly by cybercriminals because of their privileged access to sensitive data. Your senior executives, CEO, and CFO are also the main target due to high-level access to valuable information. If a senior executive becomes a target, the results could be devastating.
4. Deploy phishing campaigns
Phishing is a significant threat to organizations' privacy and security. It's one of the most common cyberattacks against organizations. It gets you into providing sensitive information, such as credit card information, login credentials, or other restricted data. The simulations implemented in a safe environment test whether employees identify or become victims of a phishing scam. Moreover, deploying a phishing campaign provides training on detecting, avoiding, and reporting these attacks to protect organizations.
5. Get your policy management up to date
Policies are essential in making boundaries for individuals, relationships, processes, and transactions within your company. These provide a governance framework and help define compliance, essential in today's increasingly complicated regulatory landscape. An efficient policy management system has a consistent approach to creating policies, adds shape to organization procedures, and makes tracking staff responses and attestation more straightforward. As a result, it can help you streamline your internal processes, efficiently target the flaws presenting the highest risk to data security, and demonstrate compliance with legislative requirements.
Conclusion
Employees play an essential role in running a secure business. A negligent and untrained workforce can put your organization at risk of data breaches. Organizations should adopt a reliable security training program encompassing the crucial guidelines to prevent imminent cyber incidents. While searching for cybersecurity awareness training for employees, choose a service that goes beyond security training and focuses on skills and implementation.
For small to medium-scale businesses to maintain a cybersecurity-focused IT team. That's why they partner with managed services providers and IT solutions providers. They take care of their IT and cybersecurity needs and conduct training programs for the employees to add a layer to cybersecurity. Similarly, Protected Harbor is one of the leading IT solutions makers who care for all your business needs. With our expert tech team available 24×7, 99.99% uptime, remote monitoring, and proactive cybersecurity strategies we strive to satisfy our customers. Learn about our Protected Harbor cybersecurity and awareness training and figure out how you can protect your organization against cyber attacks. Contact us today!