Protected Harbor Named Best IT Company of 2022 by Best of Small Business Awards!
Protected Harbor, a family-owned Managed IT Service Partner in New York, was named the Best IT Company of 2022 by the Best of Small Business Awards. The Best of Small Business Awards is an annual award recognizing the achievements of small and medium-sized businesses within the United States. This award acknowledges small businesses' hard work and dedication to providing their customers with the best possible service. The award is based on customer feedback, innovation, and customer satisfaction.
"We are honored to have been selected for this prestigious award, and we are proud that our hard work and dedication have been recognized by the Best of Small Business Awards," said Protected Harbor CEO Richard Luna. "We are grateful that our clients allow and entrust us to eliminate their technology problems, allowing them to focus on their business and mission."
The Small Business Expo which is America's largest and most popular Business-to-Business networking event, trade show, and conference, actually presented The Best of Small Business Awards. Coincidentally, while attending the Small Business Expo in New York this past year, Protected Harbor was notably one of the most popular exhibitors in attendance.
Previously, Protected Harbor was also recognized as a top cloud computing company in the US by Goodfirms, and as a top managed service provider by DesignRush.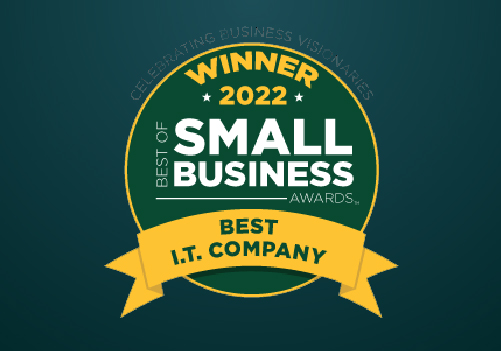 Protected Harbor has been recognized by The Best of Small Business Awards for the company's commitment to our customer's happiness. During voting, Protected Harbors' approach to customer service was recognized as going beyond just solving problems and closing tickets. The company aims to connect on a human level, getting to know its clients and their client's business so Protected Harbor can function like an extension of their team.
Protected Harbor prides themselves on providing their clients with the best IT services possible. Their team of professionals are dedicated to ensuring that their clients receive the highest quality services and products. The company strives to offer their clients the most innovative solutions to their IT needs.
The organization has more than 14 years of experience implementing cutting-edge engineering solutions focused on managed services, cloud migration, networking, and collaboration. Protected Harbor's staff is highly knowledgeable and experienced in all aspects of IT, from network security to cloud computing. The company keeps up with the latest trends and technologies to ensure clients receive the most up-to-date solutions. They understand that technology is constantly evolving, and they strive to stay ahead of the curve.
Protected Harbor's innovative approach to offering managed services is redefining business technology. The IT experts at Protected Harbor will help lessen stressful day-to-day tech challenges, decrease expensive downtime, and boost operational maturity through digital and technical strategies that complement your company's goals.
Protected Harbor is one of the many IT companies in the area that specializes in various services, such as IT assistance, remote workforce support, IT infrastructure, cloud migration, VoIP phones, and data center hosting. The company differentiates itself from other MSPs by prioritizing customer satisfaction. They also offer 24/7/365 unrivaled customer service. If you run into a problem at any time, you can always count on them to address it, no matter how late in the evening or early in the morning.
Protected Harbor looks forward to continuing to provide their clients with the best IT services and products in the years to come. The company's main objective is to create an interpersonal relationship and understand their client's company so they can work as an extension of their client's staff. The result of this connection is evident in the fact that customer referrals mainly drive their business, and they have a 98% customer satisfaction rate. Protected Harbor is the last IT company you will ever need to hire. Get in touch now to experience what effective collaboration and outstanding customer service looks like.