The Top Books Every CIO Needs
World Book Day is a celebration of reading held every year on April 23. The United Nations Educational, Scientific, and Cultural Organization (UNESCO) organizes World Book Day, also known as World Book and Copyright Day or International Day of the Book, every year to encourage reading, publishing, and copyright.
In honor of World Book Day, Protected Harbor is celebrating by highlighting some of the top books every CIO and business owner needs on their desk. These books will help you stay ahead of the curve with their invaluable insights and advice on entrepreneurship to innovation. These are the books we trust. Curated by the system engineers and data infrastructure staff here at Protected Harbor, these books will help your leadership build a culture of excellence and empower employees to deliver extraordinary customer experiences.
Commonly known as K&R (after the author's Brian Kernighan and Dennis Ritchie)- Richard describes this book as his first "professional" programming book – it made a complex programming language easy to understand, and that approach of communicating he still uses today.
Richard says it was the first major battle with "big tech" before such a term existed. That book taught him the power of data and the internet revolution.
– Richard Luna, Protected Harbor Founder & CEO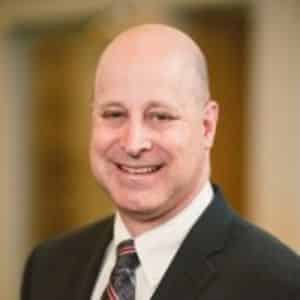 ---
Jeff says this is an engaging assessment of the business situation in the United States in the early 1980s. Overall, he is struck by anti-merger theories that promote simplicity, smallness, and simple shape. This is a classic business book.
– Jeff Futterman, Chief Operating Officer
---
This book shows the importance of market disruption, and Nick was stunned. It explains how large, successful companies can collapse "by doing everything properly."
– Nick Solimando, Director of Technology
---
It's a must-read for beginners-intermediate experienced, according to Justin. Working with these cutting-edge technologies demands knowledge of PowerShell, making it an excellent resource for System Administrators.
– Justin Luna, Senior Systems Engineer
---
The Cybersecurity Playbook: How Every Leader and Employee Can Contribute to a Culture of Security is a wonderful book, according to Fasif. It covers all of the cybersecurity threats the sector is experiencing today and how to prepare. It is easily one of the most outstanding books on practical cybersecurity issues with root cause analysis, and it discusses strategies for preparing. I recommend it from cover to cover.
– Fasif VP, Technical Lead
---
This book is highly recommended by Akhilesh, who has a great interest in AI and cybersecurity. It presents and shows popular and successful AI methodologies and models. You'll learn about the role of machine learning, neural networks, and deep learning in cybersecurity.
– Akhilesh Sharma, Manager
---
This book is one of the most selling and recommended by thousands, including Sajir, who is inspired by Steve Jobs' life and suggests this book to anyone looking for motivation and advice to focus on their work and achieve success.
– Sajir Ashraf, Manager
The average CIO spends more than 40 hours a week managing their team, constantly working on different projects, and juggling various tasks. When you consider all of the other responsibilities they also have, it's no wonder they need an excellent book to help them unwind.
Here we recommend the best books every CIO needs on their desk. Whether you're looking for a new book to add to your reading list or want to try something new, you'll find a book recommendation for every reader on this list. From new releases to old favorites, these are the best books to read on this #Worldbookday. Grab a book, Celebrate World Book Day 2022 with Protected Harbor.