Protected Harbor excels at Small Business Expo 2022
Small businesses know that the road to success can be a tough one. Finding reliable, affordable services and resources can be challenging too.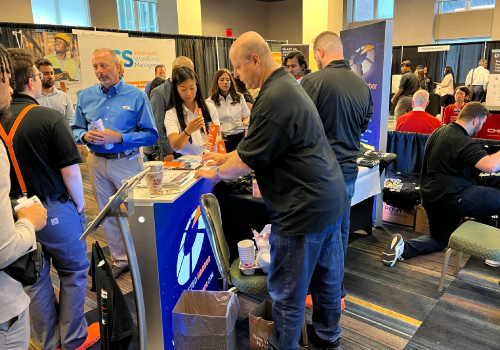 To help them get through the rough spots and reach the business expansion goal, businesses of all sizes should participate in a Small Business Expo like this. This free event is held at New York Hilton Midtown, Americas Hall, packed with helpful resources for business owners. Protected Harbor at Booth 3524 is giving away all the industry secrets IT companies don't want you to know. Learn how to pick the right provider for your company, the best questions to ask, and what tech trends are helping businesses grow in 2022.
Booth 3524 is a one-stop-shop for all your IT needs. Our experts can help you select the right cloud, virtual, data center, security, and network technologies to meet your company's needs. The best way to choose the right technology for your company is to speak with an expert and narrow down your choices. Ask about the benefits and drawbacks of each technology and which one best fits your needs.
Also, we are giving away free t-shirts, Apple AirPod Pro's, Apple MagSafe Wireless Portable Battery Pack, and Apple Watches. So what are you waiting for? Come win!