Legal Cybersecurity Report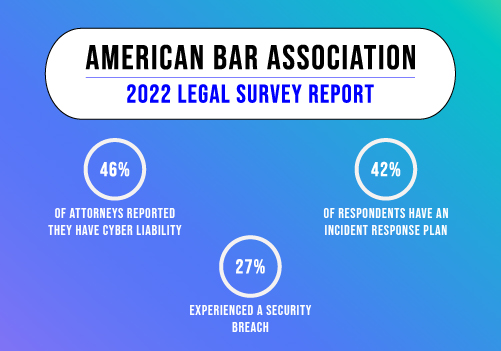 The legal industry has undergone significant changes due to the pandemic and the increasing threat of cybercriminals. With technological advancements and the growing importance of data, law firms face the challenge of protecting sensitive information while meeting client expectations. Data breaches pose severe risks, including reputational harm and financial losses.
What follows are some valuable insights to assist law firms in fortifying their data protection measures. By comprehending the potential risks and implementing recommended strategies, legal professionals can confidently navigate the digital era, ensuring the security of sensitive information and maintaining the trust of their clients.
To gain a more comprehensive understanding of the subject matter, we provide a glimpse into our latest eBook, the "2023 Law Firms Data Breach Trend Report." This exclusive resource delves deeper into the topic, offering valuable information and analysis. To access the complete report, please download it here.