Network Penetration Testing 101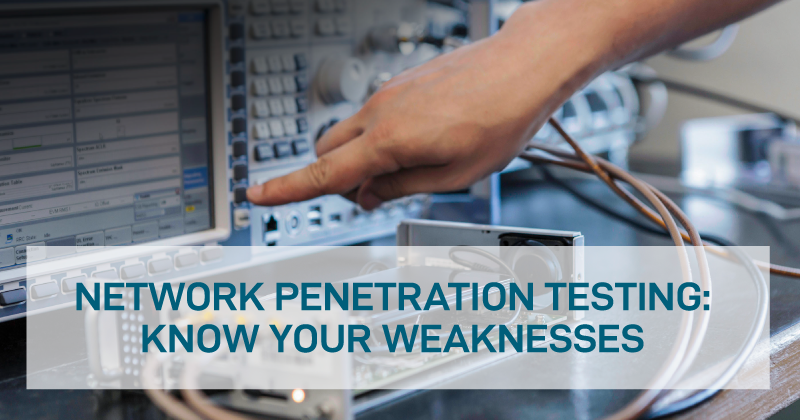 In an ever-changing cybersecurity landscape, new threats develop regularly. Regular network penetration testing is the most effective technique to prevent thieves from accessing your mission-critical data and systems. Protected Harbor's penetration testing services simulate a cyber attack on your current infrastructure, identifying vulnerabilities and revealing holes or entry points that hackers could exploit during a cyber attack.
Our network penetration testing services don't only tell you where and how cybercriminals might get into your network; it also tells you how they might act or behave once they are in. Penetration testing is necessary to ensure that you are on the same page as malicious actors. Condition Zebra's network penetration testing services put you inside the heads of cybercriminals, so you are one step ahead of them. Let's first discuss network penetration testing.
What is network penetration testing?
Network penetration testing is a way to stimulate the processes cybercriminals use to attack your business network, network applications, and attached devices. This simulation is used to identify security issues before attackers can find and exploit them. Penetration tests go beyond stopping malicious actors from unlawful access to an organization's data and network. It helps create real-world scenarios to show organizations how efficiently their current security defenses would face cyber-attacks. Read why cybersecurity awareness for employees is important.
Network penetration testing is generally used to:
understand the network baseline
prevent network and data breaches
test your security controls and postures
ensure system and network security
A network penetration test is generally performed when an organization has a mature security posture or effective security measures.
Three steps of a network penetration testing
Planning or Pre-attack phase
Define the intruder model (internal or external), enabled rights, and privileges.
Determine the scope of the targeted environment.
Define the goals, scope of work, source data, and testing targets.
Define interaction and communication procedures.
Develop the testing methodology.
Testing or attack phase
Fieldwork and service identification.
Intrusion tools and custom scanning are developed if required.
Vulnerabilities scanning and detection, and elimination of false positives.
Utilization of compromised systems as a starting line for further intrusions.
Exploit vulnerabilities and gain unauthorized access.
Reporting or post-attack phase
Result analysis and reporting with the recommendations to reduce risks.
Visual demonstration of damage an intruder can inflict on the system.
Types of network penetration testing
Network penetration testing can be performed from two perspectives, inside and outside your company's network perimeter/
Internal network penetration testing
An internal network penetration testing is performed to help simulate what a hacker could get with the initial access to a network. It can mirror inside threats, such as workers intentionally or unintentionally performing malicious actions. Internal pen testing is an authorized hacking attempt used to identify and exploit vulnerabilities within an organization's perimeter defenses. Onsite access is given to testers via an ethernet cable. They then gain access to critical information.
Benefits of internal penetration testing
Minimize risks to business continuity and the cost of being non-compliant.
Harden the network against information leakage using current or terminated employees or online data.
Ensure compliance with PCI DSS and other security standards.
Provide management with exploit proof outlining the assets that an attack can compromise.
Detects installations that are non-compliant with an organization's internal policies. It may act as a pivot for external attackers.
Do not add unnecessary security layers before getting an independent attestation on the effectiveness of current systems.
Audit security monitoring processes and test your incident response tactics.
Detects vulnerabilities that may be exploited to access privileged information.
External network penetration testing
An external penetration testing is performed to test the effectiveness of the perimeter security controls to detect and prevent attacks and identify the weaknesses in the Internet-facing assets, such as mail, web, and FTP servers. It's an authorized hacking attempt that aims at hardening the external-facing network against hackers attempting to compromise the vulnerable hosts from outside the company's perimeter.
Benefits of external penetration testing
Reduce the risk to business continuity and non-compliant costs.
Avoid the cost of adding extra security layers before getting an independent attestation of current systems.
Provide management with exploitation proof that outlines the assets compromised by an attack.
Detects vulnerabilities that can be exploited to access privileged information.
Detects installations that are non-compliant with your internal policy.
Audit external security monitoring procedures and test incident response tactics.
Get independent security verification of your company's internet-facing presence.
Harden network and systems against host compromise.
Penetration testing methods
Black box testing_ We work in life-like scenarios having limited knowledge of your network and no information on the network structure, security policies, and network protection.
Gray box testing_ We analyze your system with some knowledge of your networks, such as architecture diagrams, user login details, or the network overview.
White box testing_ We detect the potential points of weakness by leveraging admin rights and access to database encryption principles, server configuration files, architecture documentation, or architecture documentation.
Final words
Cybercriminals can target your internal and external network through various sites, ranging from systems and hosts to multiple networking devices. Protected Harbor's audits identify your current network architecture's noticeable strengths and weaknesses. Our penetration testing report explains how your security mechanisms respond to various cyberattacks.
We develop a comprehensive and tailored remediation strategy to mitigate cyber threats using these findings. Our skilled staff is ready to execute a network penetration test for your firm, whether you wish to optimize your security processes following a data breach or structural changes or fulfill tight information security compliance standards. Contact us today for a free IT Audit.