5 Emergency Hard Drive Recovery Solutions
We've all used them, and we've all had problems with them. Of course, we're referring to hard drives, which are just as crucial in our personal and professional life as the computers on which they run.
The most significant drawback of hard drives (both HDDs and SSDs) is their low reliability. According to Backblaze, cloud storage and data backup firm, the Annualized Hard Drive Failure Rate (AFR) for 2022 is expected to be approximately 1.45%, which indicates that more than one out of every 100 hard drives will fail over a year.
Hard drive failure can strike at any time and without warning. When it does, it can be devastating, mainly if the drive contains essential data that has not been backed up. Fortunately, several emergency hard drive recovery solutions can be used to salvage data from a failing drive. If you're worried that your current cloud storage provider won't be around if your data is lost, or you are concerned that your data may be at risk due to a natural disaster or another unforeseen event, then you've come to the right place.
What is a Hard Drive Recovery Solution?
A hard drive recovery solution is a process of retrieving data from a damaged or inaccessible hard drive. Data loss has many potential causes, including physical damage, logical damage, virus attacks, and software corruption. In most cases, data can be recovered using specialized software and techniques. Among the different recovery solutions available, the best one for you will depend on the damage to your hard drive and the amount of data you need to recover.
Emergency Hard Drive Recovery Solutions
Emergency hard drives recovery solutions are crucial when recovering data from a failed or damaged hard drive. Here are five of the most effective methods:
1. Disk Imaging
Hard drive failure can be devastating, especially if critical data is lost. To avoid further damage and preserve as much data as possible, disk imaging should be performed. Disk imaging involves creating an exact copy of the damaged hard drive. This copy can then be used for recovery purposes. Hard drive recovery solutions can be used to recover data from the image, or the image can be used to create a new hard drive. Either way, disk imaging is an essential step in hard drive recovery.
2. Data Carving
Data carving may be a successful solution even when other methods have failed. Data carving involves scanning the hard drive for known file types and extracting them. This method can be successful because it does not rely on the file system to locate the files. Instead, it looks for specific patterns that are known to be associated with certain file types. As a result, data carving can effectively recover lost files from a damaged hard drive. Hard drive recovery solutions can be complex, but data carving is a simple and effective method that anyone can use.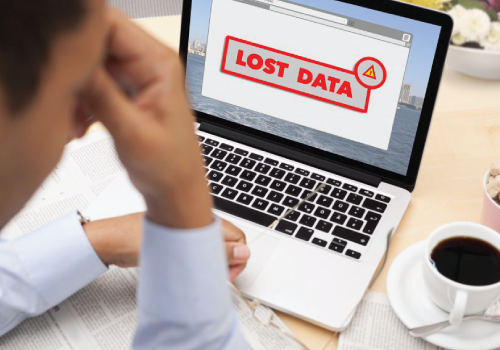 3. Firmware Updates
In some cases, updating the firmware on a hard drive can enable it to be recognized by the computer and allow data to be recovered. The manufacturer usually updates the firmware, but sometimes it can be done by the user. Firmware updates can be found on the manufacturer's website or on a CD that comes with the hard drive.
Instructions on updating the firmware can also be found on the manufacturer's website. In most cases, it is best to leave the firmware update to be done by the manufacturer. However, if the user feels comfortable doing it, they can follow the instructions with the update. Once the firmware has been updated, it is essential to run a test to ensure that the data can be recovered from the hard drive. If not, there may be something wrong with the hard drive, and a professional should be consulted.
4. Consult with a Specialist
While many do-it-yourself data recovery solutions are available, these are often ineffective and can even cause further damage to your hard drive. A data recovery specialist like Protected Harbor will have the tools and knowledge necessary to safely and effectively recover your lost data. In addition, they will be able to advise you on the best way to prevent data loss in the future. As such, consulting with a professional data recovery specialist is the best way to ensure that your lost data is recovered and that you are prepared for future data loss.
5. Reformatting
You may be considering reformatting as a last resort option. This process will erase all data on the drive, but it can sometimes enable the drive to be used again. Before reformatting, you should always back up any important files you don't want to lose. Once you've backed up your data, reformatting is a relatively simple process. However, it's important to note that reformatting will not fix any underlying problems with the hard drive.
If the drive fails due to physical damage, reformatting will not repair the damage. In some cases, reformatting can even make physical damage worse. As a result, reformatting should only be attempted if all other options have failed and you're willing to accept the risk of losing all data on the hard drive.
Final Words
In the event of a hard drive crash, there are several solutions to consider to try and recover your data. While some solutions may be more successful, it is essential to try various methods to increase your chances of recovering as much data as possible. If you have experienced a hard drive failure, don't panic – start by trying one or more of these emergency hard drive recovery solutions. In most cases, data can be recovered using specialized software and techniques.
However, in some cases, data may be permanently lost due to severe physical damage or corrupt file system structures. If you have lost essential data from your hard drive, it is crucial to seek professional help from reputable providers like Protected Harbor as soon as possible. Their qualified data recovery solutions will be able to assess the extent of the damage and recommend the best course of action. In many cases, data can be successfully recovered even if the hard drive is severely damaged. A data backup and disaster recovery plan are also essential to prevent such situations from happening again. Our experts also suggest a regular restore functionality check.
If you are a business with a critical need for data continuity and considering buying a stand-alone device for data backup in an emergency, there is a better option. You can get an enterprise-grade external hard drive or a cloud solution from Protected Harbor and set it up as a data recovery vault. This way, you'll have it ready to go in case of emergency, and you won't have to worry about the possibility of data loss.
Want to know how our isolated backup and disaster recovery is one of the best in the industry? Contact our experts who are available to assist you 24×7, and you get a free IT audit as well.