Top 10 Scariest Types of Malware
It's a dangerous world out there, and plenty of malicious actors lurking to infect your gadgets. You may be surprised that computer viruses can attach themselves to any of your devices, not just your computer. Malware can have devastating effects and jeopardize your personal information. Fortunately, you can defend yourself against various malware in the future, but that's another story.
This Halloween, we bring you the top 10 scariest types of malware. Also, keep up with our other resources published weekly in Cybersecurity Awareness Month to keep you safe.
What is Malware?
Malware is malicious software that a threat actor uses to wreak havoc on a target company or individual. Malware is typically discovered online, including emails, false links, advertising, hidden text, and websites you (or your employees) may visit. Malware's ultimate objective is to damage or exploit systems and networks, frequently to steal data or money.
One employee making a mistaken click is all it takes for the malware to install itself and start running its program.
Malware attacks are increasing, particularly in the wake of the epidemic. Attacks now total an astonishing 10.4 million every year, on average. Threat vectors and attack patterns are also evolving. Ransomware gangs and malware-as-a-service are more prevalent now than before the epidemic, and supply chain and ransomware attacks are also on the rise.
It's crucial to remember that many malware attacks start as phishing or social engineering scams. Although there are technologies that people and organizations can and ought to use to stop malware attempts, user training is crucial because it protects them from social engineering.
List of Top 10 Scariest Types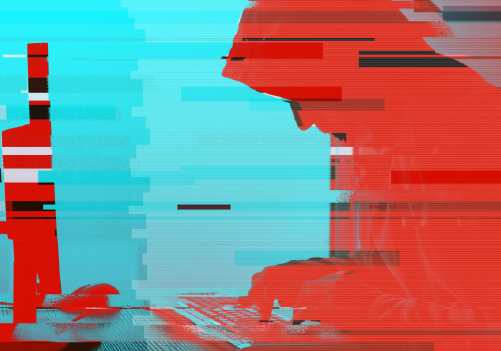 of Malware
Ransomware-

It is inarguably the most dangerous type of malware. As the name suggests, this malware is set up on a computer to prevent user access. A ransom is frequently demanded to restore control.

Botnets-

Botnets infect a network of computers and are typically disguised to allow third parties to operate them. Fraudsters frequently utilize them to engage in fraudulent behavior.

DDOS-

Also known as Distribute Denial of service. This is a deadly attack that launches from several computers, which are already infected, and floods web servers with requests until they break and users cannot access the service.

APT (Advanced Persistent Threat)-

This sophisticated malware will breach the system security to keep an eye on it and continuously steal data from a machine.

Exploits-

This malware will try to access and take control of particular activities without the user's awareness by taking advantage of any system flaws.

Backdoors-

You feel helpless due to the intrusive infection controlling the system through the back door.

Keyloggers-

The goal of this spyware, as its name implies, is to read your keystrokes (everything you enter), exposing your important information.

Phishing-

This is a form of online crime. Consider it malware that sought out your personal information. The bait is frequently presented as an email to fool you into thinking it is coming from a reliable company. When you let your guard down, you inadvertently give fraudsters access to your personal information. If fraudsters manage to access your bank accounts, this might have disastrous consequences.

Worms-

Not so much the adorable franchise characters. They set up shop on a gadget and then spread themselves over more devices by communicating through those devices.

Trojans-

It seeks to blend in with other apps and open a backdoor. The name is a play on the trojan horse of old. This gives access to a vast array of harmful software that is undetectable.
Conclusion
There are many more malicious programs out there that you should be cautious about; these are just 10 of the worst that might infect your computer. Be sure to take precautions by installing a solid defensive system, never disclosing your personal information, and never downloading anything you do not recognize to stop your devices from coming into contact with any of these.
Malware constantly threatens your business, systems, and, most importantly, assets, regardless of its form. We continuously advise investing in your security environment and taking a proactive approach, whether through a proactive security operations partner like Protected Harbor or a proactive solution like Protected Harbor Malware Security with Threat Detection and Response.
With the help of our 2022 Cybersecurity Awareness resources, learn more about malware and other new risks.
Discover how security operations can defend your business against malware threats. Get in touch with our specialists today for a free consultation and cybersecurity assessment.